TGW Engineering, Inc is a consulting engineering firm, licensed in Florida, with its foundation and roots established in the Southwest Florida coast.

Our primary business efforts focus on environmental related fields of water resources, planning, permitting, civil and structural engineering as well as value engineering service. Our work delivers cost-effective and responsive solutions to clients' environmental and infrastructure problems and initiatives. Thomas G. Walker, P.E., BCEE founded the firm in 2000 with the goal of providing high quality consulting and innovation at reasonable costs. The firm has grown over the years by successfully assisting public and private clients with timely and knowledgeable service.

We serve numerous City and County governments along the west coast of Florida, from Sarasota to Collier County.  We have also provided many private clients with design permitting assistance and certifications through our office located in Sarasota County.

Our main success is based in our people and network of associates who serve the needs of our clients.  Our people and associates include environmental, civil and structural engineers, designers, administration, and field inspectors. Our employees are primarily located in Southwest Florida where they maintain a strong local knowledge of the area.

Our engineers are licensed Professional Engineers by the state of Florida to practice in the areas environmental, civil, water, wastewater, structural, stormwater, and solid waste engineering. We have trained personnel to provide related services to Field Reviews, Value Engineering, GIS Mapping, and system start-ups.  Our senior environmental engineers are members of the American Academy of Environmental Engineers and are Board Certified Environmental Engineers (BCEE). 

OUR ASSOCIATES & RESOURCES

We utilize a close network of professional associates and resources to provide speciality services such as survey, landscape design, electrical engineering, specialized permitting, and geotechnical analyses.  We have access to numerous specialists to assist in Value Engineering studies.  Our firm works to provide the latest in design programs and maintain training for the best applications. 

Main Office Location:

TGW Engineering, Inc.

5104 N. Lockwood Ridge Road

Suite 207-D

Sarasota, Fl  34234

Office:    (941) 355-0000

Cell:

(941) 724-9853
This page was last updated: August 31, 2017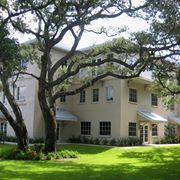 Northwood Executive Suites